new orleans saints
New Orleans Saints Odds | 2019 NFL Betting Lines
New Orleans Saints Odds | 2019 NFL Betting Lines
There are currently no lines available for this sport. Either there are no odds open to bet on, or the sport is not in season at this time. You can check back soon or bet on any of the online sportsbook lines and betting odds listed below:
new orleans saints SCHEDULE
vs Vikings
25 - 34
TV: N/A
@ Chargers
17 - 19
TV: CBS
@ Jets
13 - 28
TV: N/A
vs Dolphins
13 - 16
TV: N/A
vs Texans
30 - 28
TV: ESPN
@ Rams
27 - 9
TV: FOX
@ Seahawks
27 - 33
TV: CBS
vs Cowboys
12 - 10
TV: NBC
vs Buccaneers
31 - 24
TV: FOX
@ Jaguars
6 - 13
TV: CBS
@ Bears
25 - 36
TV: FOX
vs Cardinals
31 - 9
TV: CBS
vs Falcons
9 - 26
TV: FOX
@ Buccaneers
17 - 34
TV: FOX
vs Panthers
34 - 31
TV: CBS
@ Falcons
18 - 26
TV: NBC
vs 49ers
46 - 48
TV: FOX
vs Colts
34 - 7
TV: ESPN
@ Titans
28 - 38
TV: FOX
@ Panthers
10 - 42
TV: FOX
vs Vikings
0 - 0
TV: FOX
new orleans saints STANDINGS
Team Name
Wins
Loss
Ties
Win%
Saints
13
3
0
.813
Falcons
7
9
0
.438
Buccaneers
7
9
0
.438
Panthers
5
11
0
.313
new orleans saints Roster
Player Name
Uniform
Position
Kiko Alonso
54
LB
Stephone Anthony
58
LB
Alex Anzalone
47
LB
Eli Apple
25
CB
Terron Armstead
72
T
Johnson Bademosi
29
CB
Vonn Bell
24
S
Drew Brees
9
QB
Teddy Bridgewater
5
QB
Malcom Brown
90
DT
Emmanuel Butler
17
WR
Austin Carr
80
WR
Will Clapp
64
C
Jared Cook
87
TE
Jalen Dalton
77
DT
Marcus Davenport
92
DE
Demario Davis
56
LB
Andrew Dowell
50
LB
Nick Easton
62
C G
Mario Edwards Jr.
97
DE
Kaden Elliss
55
LB
Chauncey Gardner-Johnson
22
S
Ted Ginn Jr.
19
WR
Carl Granderson
96
DE
J.T. Gray
48
CB
Ethan Greenidge
73
T
Garrett Griffin
45
TE
Saquan Hampton
33
S
Chase Hansen
54
LB
Justin Hardee Sr.
34
CB
Deonte Harris
11
WR
Maurice Harris
N/A
WR
Trey Hendrickson
91
DE
Josh Hill
89
TE
Taysom Hill
7
QB
Krishawn Hogan
81
WR
Lil'Jordan Humphrey
84
WR
Janoris Jenkins
20
CB
Chris Johnson
31
S
Cameron Jordan
94
DE
Colton Jumper
51
LB
Alvin Kamara
41
RB
Derrick Kelly II
68
T G
Keith Kirkwood
18
WR
A.J. Klein
53
LB
Marshon Lattimore
23
CB
Mitchell Loewen
88
TE
Wil Lutz
3
K
Josh Martin
54
LB
Erik McCoy
78
C
Taquan Mizzell Sr.
44
RB
Thomas Morstead
6
P
Latavius Murray
28
RB
Patrick Omameh
60
G
David Onyemata
93
DT
Ricky Ortiz
30
RB FB
Andrus Peat
75
T G
Ryan Ramczyk
71
T
Sheldon Rankins
98
DT
Craig Robertson
52
LB
Patrick Robinson
21
CB
Tre'Quan Smith
10
WR
Noah Spence
57
LB
Taylor Stallworth
95
DT
D.J. Swearinger
36
S
Manti Te'o
51
LB
Michael Thomas
13
WR
Cameron Tom
63
C
Shy Tuttle
99
DT
Jason Vander Laan
86
TE
Larry Warford
67
G
Dwayne Washington
27
RB
Tim White
14
WR
Cole Wick
85
TE
Marcus Williams
43
S
P.J. Williams
26
CB
Zach Wood
49
DE LS
new orleans saints Injuries
No injuries reported
Most recent posts
New Orleans Saints Odds

---
| | |
| --- | --- |
| Conference | National Football Conference (NFC) |
| Division | South |
| Founded | 1966 |
| History | New Orleans Saints (1967–present) |
| Arena | Mercedes-Benz Superdome |
| League Titles | 1 (Super Bowl championships) 2009 (XLIV) |
| Conference Titles | 1 (NFC) 2009 |
New Orleans Saints 2019 NFL Season Betting Guide
After ending up on the wrong end of one of the worst blown calls in NFL history and one that ruined their chance of reaching Super Bowl 53 last season, Drew Brees and the New Orleans Saints will enter the 2019 NFL regular season looking for nothing less than a Super Bowl appearance.
Whether New Orleans flies high again like they did last season or whether they come up short of their Super Bowl hopes,  there are a bunch of insightful things you need to know about the Saints before they take to the gridiron for the 2019 campaign. Let's find out everything you need to know about New Orleans right now.
New Orleans Saints 2019 NFL Season Betting Guide
Betting Statistics
ATS: 13-3 (W-L) / 10-6-0 (ATS) /4-4-0 (Home) / 6-2-0 (Away) / 2-1-0 (Grass) / 8-5-0 (Turf)
O/U: 7-9-0 (W-L) / 5-3-0 (Home) / 2-6-0 (Away) / 1-2-0 (Grass) / 6-7-0 (Turf) / 53.6 (Total)
Not only did Drew Brees and company tie the Los Angeles Rams with a league-high 13 victories in 2018, but the Saints also covered the chalk at a high rate by going an impressive 10-6 ATS. New Orleans covered the chalk six times on the road. Despite owning one of the most explosive offenses in all of football, New Orleans played under the O/U total nine times, including six times on the road.
Did you know the New Orleans Saints covered the spread in nine straight games a year ago, starting in Week 3 of the 2018 regular season?
Offense
Total Yards: 379.2 / Rank 8
Passing Yards: 252.6 / Rank 12
Rushing Yards: 126.6 /Rank 7
Points Scored: 31.5 / Rank 3
Field Goal %: 93.3 / Rank 4
New Orleans was rock-solid across the board offensively last season by ranking eighth overall, 12th in passing, seventh in rushing and an impressive third in scoring (31.5 ppg). To address their needs on the offensive side of the ball, The Saints signed veteran running back Latavius Murray, tight end Jared Cook, quarterback Teddy Bridgewater and punt returner/cornerback Marcus Sherels while drafting Texas A&M center Erik McCoy in the second round.
Defense
Total Yards: 349.1 / Rank 14
Passing Yards: 268.9 / Rank 29
Rushing Yards: 80.2 /Rank 2
Points Allowed: 22.1 / Rank 14
Field Goal %: 73.9 / Rank 2
The Saints finished a respectable 14th in total defense and identical 14th in points allowed (22.1 ppg). While the Saints routinely shut down the run, that may have been more of a byproduct that teams could throw the ball on them easily as New Orleans finished a discouraging 29th against the pass.
To address their needs on the defensive side of the ball, New Orleans signed veteran defensive lineman Mario Edwards, linebacker Craig Robertson and defensive tackle Malcolm Brown while re-signing veteran cornerback P.J. Williams and kicker Will Lutz. The Saints also added a pair of safeties in the draft by nabbing Florida's Chauncey Gardner-Johnson in the fourth round and Rutgers' Saquan Hampton in the sixth round.
Team Leaders
Touchdowns: Alvin Kamara (18)
Rushing: Alvin Kamara (883)
Passing: Drew Brees (3991)
Receiving: Michael Thomas (1405)
Sacks: Cameron Jordan (12.0)
Interceptions: Eli Apple (2)
Second-year running back Alvin Kamara had his second straight fantastic season by recording a team-high 18 touchdowns while rushing for a team-high 883 yards. The dual-threat star also added 709 yards in receptions while scoring 14 rushing TDs.
Sure-fire future Hall of Fame signal-caller Drew Brees showed no signs of aging whatsoever by completing an insane 74.4 percent of his passes for 3,992 yards with 33 touchdowns and a career-low five interceptions. Pro Bowl wide receiver Michael Thomas had a career and team-high 1,405 receiving yards while veteran defensive end Cameron Jordan had a team-high 12 sacks. Veteran cornerback Eli Apple added a team-high two interceptions and the best news is that each f the Saints' 2018 team leaders are all back in 2019.
Outlook
New Orleans lost veteran running back Mark Ingram and veteran defensive end Alex Okafor in free agency while veteran tight end Benjamin Watson retired from football, but I think the Saints did a great job of addressing their needs on both sides of the ball in free agency and the draft.
More importantly, Drew Brees is still playing at an insanely high level despite turning 40 in January. New Orleans will definitely put their share of points on the board with Brees, Michael Thomas and Alvin Kamara leading the way, but will New Orleans play solid defense this coming season? My best guess is that they will finish somewhere between 10th and 15th overall.
In addition to their four difficult NFC South division matchups against Carolina and Atlanta, the Saints will also be taking on what should be an improved Tampa Bay Buccaneers team as well in 2019 thanks to the hiring of no-nonsense head coach Bruce Arians. New Orleans also has some difficult non-division matchups against Houston, the L.A. Rams, Seattle, Dallas, Chicago and Indianapolis on their 2019 docket. Still, I'm projecting the Saints to reach the double-digit win mark for the third straight season while challenging for a berth in the NFC Championship game at the very least. Besides, New Orleans is due for some good luck in 2019 after the way they saw their Super Bowl 53 hopes snatched away from them by incompetent game officials.
---
New Orleans Saints Recent History, News & Betting Odds
We offer the latest New Orleans Saints Game Odds, Saints Live Odds, This Weeks New Orleans Saints team totals, spreads and lines. The latest New Orleans team stats, NFL Futures & Specials, including Vegas Odds the Saints Winning the NFL Championship, New Orleans NFL News & other info on the New Orleans Saints. So what are you waiting for Signup and Bet on the New Orleans Saints Today!
After ending up on the wrong end of one of the worst blown calls in NFL history and one that ruined their chance of reaching Super Bowl 53 last season, Drew Brees and the New Orleans Saints will enter the 2019 NFL regular season looking for nothing less than a Super Bowl appearance. Whether New Orleans flies high again like
Read More
0 comments
---
---
Saints Road to 2019 Super Bowl 53
New Orlean Saints don't have a pick on the first night of the 2019 NFL Draft. At No 62 overall, they have to wait. Luckily for them, they have a pretty strong team and aren't necessarily looking to fill any specific position. Plus, the Saints have exercised the fifth-year option on Louisville's, Sheldon Rankins.

Still, New Orleans isn't a team who just sits around, especially when GM, Mickey Loomis and coach Sean Peyton have their eyes set on a player. In fact, in the past 12 NFL Drafts, they've collectively traded up over 15 times. So, are they really going sit out Thursday night?
2019 New Orleans NFC Championship Odds
Sunday, January 20 2019
NFC Championship Game, No. 2 Los Angeles Rams defeated No. 1 New Orleans | 26 – 23 in New Orleans | Controversial final no call leads the Los Angles Rams into the Super Bowl 53, with a 3 point over time victory over the Saints, the first time in history both AFC & NFC championships have ended in over time (OT).
2019 New Orleans Divisional Round Odds
Sunday, January 13 2019
No. 6 Philadelphia eliminated by No. 1 New Orleans | 14 – 20 in New Orleans | The New Orleans Saints rallied to defeat the Philadelphia Eagles 20-14 Sunday in a NFC Divisional playoff game. The Saints advanced to the NFC Championship game, where they will host the Los Angeles Rams.
---
Sport Teams in New Orleans and in the State of Louisiana
Professional Teams
NCAA Teams | Division I
---
New Orleans Saints Betting Odds | MyBookie Sportsbook & Online Casino
NFL Football Odds | 2019 Current NFL Betting Lines
AFC Teams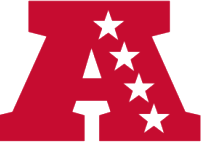 NFC Teams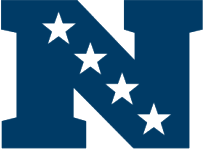 Weekly 2019/20 NFL Odds & Lines
NFL Betting Experiences @ MyBookie
4.7 out of 5 stars (based on 384 reviews)
Latest NFL Reviews
Very simple and solid gaming app to use
Tuesday, May 28, 2019 12:21, EST
This is an easy to use and solid App for sports gaming/gambling. Their customer support is excellentl and I refer a lot of friends to this company.
They Really Do Pay-Out
Saturday, May 18, 2019 12:54, EST
After being screwed by POSH and a few others, I'm always a little skeptical when it comes to online gambling. But MyBookie has already paid me three times. ANd other than a few hoops, caused by mothering banks, it's all been a positive!
Response from MyBookie Online Sportsbook
Hi Mark,
We're so glad that we've provided a positive experience so far! If you ever need our help, feel free to contact us.
Good
Friday, May 17, 2019 10:20, EST
Write a Review
All Reviews