los angeles rams
Los Angeles Rams Odds | 2019 NFL Betting Lines
Los Angeles Rams Odds | 2019 NFL Betting Lines
There are currently no lines available for this sport. Either there are no odds open to bet on, or the sport is not in season at this time. You can check back soon or bet on any of the online sportsbook lines and betting odds listed below:
los angeles rams SCHEDULE
@ Raiders
14 - 3
TV: N/A
vs Cowboys
10 - 14
TV: NFL Network
vs Broncos
10 - 6
TV: N/A
@ Texans
10 - 22
TV: N/A
@ Panthers
27 - 30
TV: FOX
vs Saints
27 - 9
TV: FOX
@ Browns
13 - 20
TV: NBC
vs Buccaneers
40 - 55
TV: FOX
@ Seahawks
30 - 29
TV: FOX NFL Network Amazon Prime Video
vs 49ers
7 - 20
TV: FOX
@ Falcons
10 - 37
TV: FOX
vs Bengals
24 - 10
TV: CBS
@ Steelers
17 - 12
TV: FOX
vs Bears
17 - 7
TV: NBC
vs Ravens
6 - 45
TV: ESPN
@ Cardinals
7 - 34
TV: FOX
vs Seahawks
28 - 12
TV: NBC
@ Cowboys
44 - 21
TV: FOX
@ 49ers
34 - 31
TV: NFL Network
vs Cardinals
31 - 24
TV: FOX
los angeles rams STANDINGS
Team Name
Wins
Loss
Ties
Win%
49ers
13
3
0
.813
Seahawks
11
5
0
.688
Rams
9
7
0
.563
Cardinals
5
10
1
.344
los angeles rams Roster
Player Name
Uniform
Position
Adonis Alexander
36
CB
Brian Allen
55
C
Kendall Blanton
86
TE
Austin Blythe
66
C
Blake Bortles
5
QB
Chandler Brewer
67
G
Michael Brockers
90
DE
Malcolm Brown
34
RB
Josh Carraway
42
LB
Marqui Christian
26
S
Brandin Cooks
12
WR
Marquise Copeland
93
DT
Austin Corbett
63
G
Dont'e Deayon
38
CB
Jamil Demby
64
G
Aaron Donald
99
DT
Greg Dortch
87
WR
Samson Ebukam
50
LB
David Edwards
73
T
Bobby Evans
71
T
Gerald Everett
81
TE
Dante Fowler Jr.
56
LB
Morgan Fox
97
DE
Greg Gaines
91
DT
Jake Gervase
39
S
Jared Goff
16
QB
Todd Gurley II
30
RB
Bryce Hager
54
LB
Rob Havenstein
79
T
Johnny Hekker
6
P
Darrell Henderson Jr.
27
RB
Tyler Higbee
89
TE
Troy Hill
22
CB
Jeff Holland
46
LB
Travin Howard
48
LB
John Johnson III
43
S
Sebastian Joseph-Day
69
DT
John Kelly
42
RB
Micah Kiser
59
LB
Jeremiah Kolone
61
G
Cooper Kupp
18
WR
Justin Lawler
53
LB DE
Cory Littleton
58
LB
David Long Jr.
25
CB
Clay Matthews
52
LB
Jake McQuaide
44
LB LS
Johnny Mundt
82
TE
JoJo Natson
19
WR
Joseph Noteboom
70
T
Ogbonnia Okoronkwo
45
LB
Natrez Patrick
57
LB
Jachai Polite
95
LB
Jalen Ramsey
20
CB
Taylor Rapp
24
S
Troy Reeder
51
LB
Josh Reynolds
83
WR
Nickell Robey-Coleman
23
CB
Nick Scott
33
S
Coleman Shelton
65
C
Tanzel Smart
92
DT
Mike Thomas
88
WR
Nate Trewyn
60
C
Nsimba Webster
14
WR
Eric Weddle
32
S
Andrew Whitworth
77
T
Darious Williams
31
CB
Ethan Wolf
84
TE
John Wolford
9
QB
Robert Woods
17
WR
Kenny Young
41
LB
Greg Zuerlein
4
K
los angeles rams Injuries
No injuries reported
Most recent posts
Los Angeles Rams Odds

---
Division
NFC West
Founded
1936
History
Cleveland Rams (1936–1942, 1944–1945)
Suspended operations (1943)
Los Angeles Rams (1946–1994, 2016–present)
St. Louis Rams (1995–2015)
Arena
Los Angeles Memorial Coliseum
League Titles
3 (1970 AFL–NFL merger) 1945, 1951
(Super Bowl championships) 1999 (XXXIV)
Conference Titles
7 (NFL National) 1950, 1951
(NFL Western) 1955
(NFC) 1979, 1999, 2001, 2018
Los Angeles Rams 2019 NFL Season Betting Guide
Jared Goff and the Los Angeles Rams might have needed one of the worst blown calls in NFL history to reach Super Bowl 53 last season, but once they got there, opposite the perennially-powerful New England Patriots, they failed in epic fashion while never challenging Tom Brady and company.
Now, after getting man-handled by the Pats to cap off last season, it remains to be seen whether the Rams – and quarterback Jared Goff in particular – had their collective psyches damage by New England. Whether the Rams reach the double-0digit win mark for the third straight season under head coach Sean McVay or whether they take a step backwards remains to be seen, but there are several things you need to know about the Rams before they take to the gridiron for the upcoming 2019 NFL regular season. Let's find out what those things are right now.
Los Angeles Rams 2019 NFL Season Betting Guide
Betting Statistics
ATS: 13-3 (W-L) / 7-8-1 (ATS) / 3-4-1 (Home) / 4-4-0 (Away) / 6-6-1 (Grass) / 1-2-0 (Turf)
O/U: 8-8-0 (W-L) / 6-2-0 (Home) / 2-6-0 (Away) / 6-7-0 (Grass) / 2-1-0 (Turf) / 56.9 (Total)
While the Rams went a stellar 13-3 SU last season, they also struggled to cover the chalk by going 7-8-1 ATS. The Rams cashed in just three times at home a year ago, so despite their prolific scoring, they didn't come through for their betting backers very often last season. In addition to that, L.A.'s propensity for putting points on the board didn't help them play Over the total more often than not as the Rams finished a dead-even 8-8 against the O/U Total.
Offense
Total Yards: 421.1 / Rank 2
Passing Yards: 281.7 / Rank 5
Rushing Yards: 139.4 /Rank 3
Points Scored: 32.9 / Rank 2
Field Goal %: 82.9 / Rank 19
Thanks to McVay's offensive genius, the Rams finished the 2018 season ranked second in total offense, fifth in passing, third in rushing and second in scoring (32.9 ppg). While the Rams didn't lose much in free agency and clearly don't have many needs on the offensive side of the ball, they did add former Jaguars quarterback Blake Bortles to backup Jared Goff, although I have no idea why they'd want a guy that has shown he's nothing more than mediocre in every way.
Defense
Total Yards: 358.6 / Rank 19
Passing Yards: 236.2 / Rank 14
Rushing Yards: 122.3 /Rank 23
Points Allowed: 24 / Rank 20
Field Goal %: 89.3 / Rank 25
Unfortunately, they fell way short of expectations defensively despite acquiring several veterans that were supposed to put them over the top. L.A. ranked an uninspiring 19th in total defense and an even more discouraging 20th in points allowed (24.0 ppg). To address their needs on the defensive side of the ball, the Rams signed former Packers longtime linebacker Clay Matthews and veteran safety Eric Weddle in free agency, while re-signing play-making linebacker Dante Fowler. In addition to that, L.A. also nabbed Washington safety Taylor Rapp in the second round before selecting Michigan cornerback David Long in the third round and Washington defensive tackle Greg Gaines in the fourth round.
Team Leaders
Touchdowns: Todd Gurley II (21)
Rushing: Todd Gurley II (1168)
Passing: Jared Goff (4688)
Receiving: Robert Woods (1219)
Sacks: Aaron Donald (20.5)
Interceptions: John Johnson III (4)
Jared Goff passed for 4,688 yards while completing 64.9 percent of his passes and tossing 32 TD passes and a modest 12 interceptions. Wide receiver Robert Woods led the team in receiving yards, although Brandin Cooks had just six fewer catches and just 15 less yards. Superstar defensive tackle Aaron Donald was his usual unstoppable self in leading the league in sacks while safety John Johnson III led the team in interceptions in just his second season.Despite missing two games and getting less than 15 carries in a half-dozen games, star running back Todd Gurley led the team in touchdowns scored and rushing yards. Mysteriously, Gurley got just 30 carries over three playoff games this past postseason, including just four in the NFC Championship game against New Orleans.
Outlook
While I love the job that Sean McVay has done with the Rams in his two seasons at the helm, I don't think anyone really knows what to expect out of this team seeing how they underachieved at a high level defensively last season and they way they got dominated by New England in Super Bowl 53.
In addition to two tough matchups against their NFC West division rival Seattle, the Rams have a trio of tough contests against NFC South residents, New Orleans, Carolina and Atlanta, not to mention what should be a greatly improved Tampa Bay squad. Not only that, but the Rams have what looks like another three difficult non-division matchups against AFC North playoff contenders, Pittsburgh, Baltimore and Cleveland. I say temper your expectations for Los Angeles in 2019, they could take a slight step backwards.
While I've got the Rams coming up just short of topping their win total odds, It's quite possible they could beat Pittsburgh on the road in Week 10 and Chicago at hoe a week later, not to mention, Dallas in Week 15. Either way, I believe it's going to be a close call for the Rams as far as their win total odds are concerned.
---
Los Angeles Rams Recent NFL History, News & Betting Odds
We offer the latest Los Angeles Rams Game Odds, Rams Live Odds, This Weeks Los Angeles Rams team totals, spreads and lines. The latest Los Angeles team stats, NFL Futures & Specials, including Vegas Odds the Rams Winning the NFL Championship, Los Angeles NFL News & other info on the Los Angeles Rams. So what are you waiting for Signup and Bet on the Los Angeles Rams Today!
Jared Goff and the Los Angeles Rams might have needed one of the worst blown calls in NFL history to reach Super Bowl 53 last season, but once they got there, opposite the perennially-powerful New England Patriots, they failed in epic fashion while never challenging Tom Brady and company. Now, after getting man-handled by the Pats to cap off last
Read More
0 comments
---
Super Bowl 53 Runner-up : 2019 AFC Champion Los Angeles Rams
Rams Road to 2019 Super Bowl 53
Super Bowl LIII Game, AFC Champion New England defeated NFC Champion Los Angeles Rams | 13 – 3 in Atlanta | Tom Brady, Bill Belichick become the oldest wining coach and quarterback, guiding the New England Patriots to their 6th Super Bowl win and biggest winning Super Bowl Margin. This was archived despite the match being the lowest scoring in Super Bowl History which was unexpected with the two high powered offenses on display, Julian Edelman revived the Super Bowl MVP.
Los Angeles Rams face a difficult choice: do they trade down from their No.31 pick, or keep their first-round selection for the first time in two years? Of course, trading down has worked them in the past by signing Jared Goff and Brandin Cooks.

There are already teams looking to trade up with the Rams, and, since at No. 31 means, you aren't necessarily getting the pick-of-the-litter. Don't take the idea of the Rams trading their first-round spot for the third year in a room. With last year's trip to the Super Bowl, and back-to-back NFC West titles, this team is on the hunt for depth to help this hungry team get to the Super Bowl again in 2020.
2019 Los Angeles NFC Championship Odds
Sunday, January 20 2019
NFC Championship Game, No. 2 Los Angeles Rams defeated No. 1 New Orleans | 26 – 23 in New Orleans | Controversial final no call leads the Los Angles Rams into the Super Bowl 53, with a 3 point over time victory over the Saints, the first time in history both AFC & NFC championships have ended in over time (OT).
2019 Los Angeles Divisional Round Odds
Saturday, January 12 2019
No. 4 Dallas eliminated by No. 2 Los Angeles Rams | 22 – 30 in Los Angeles | Todd Gurley and the LA Rams run all over Dallas, all the way into the New Orleans and the NFC Championship Game for the first time in 17 years.

---
Los Angeles Rams Super Bowl 53 Prop Bets
---
Sports in the State of California
---
Los Angeles Rams Betting Odds | MyBookie Sportsbook & Online Casino
Super Bowl 54 Odds | 2019 Current NFL Super Bowl LIV Betting Lines
AFC Teams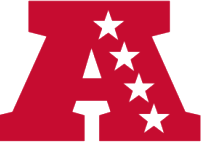 NFC Teams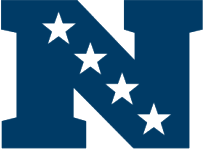 Weekly 2019/20 NFL Odds & Lines
NFL Betting Experiences @ MyBookie
4.7 out of 5 stars (based on 384 reviews)
Latest NFL Reviews
Very simple and solid gaming app to use
Tuesday, May 28, 2019 12:21, EST
This is an easy to use and solid App for sports gaming/gambling. Their customer support is excellentl and I refer a lot of friends to this company.
They Really Do Pay-Out
Saturday, May 18, 2019 12:54, EST
After being screwed by POSH and a few others, I'm always a little skeptical when it comes to online gambling. But MyBookie has already paid me three times. ANd other than a few hoops, caused by mothering banks, it's all been a positive!
Response from MyBookie Online Sportsbook
Hi Mark,
We're so glad that we've provided a positive experience so far! If you ever need our help, feel free to contact us.
Good
Friday, May 17, 2019 10:20, EST
Write a Review
All Reviews