cleveland browns
Cleveland Browns Odds | 2019 NFL Betting Lines
NFL - Sep 10
ROT
TEAM
SPREAD
MONEYLINE
TOTAL
Sun 13 Sep
SPREAD
MONEYLINE
TOTAL
NEXT WEEK LINES | NFL - Sep 17
NFL- THURSDAY, SEPTEMBER 17, 2020 WEEK 2
WEEK 2
ROT
TEAM
SPREAD
MONEYLINE
TOTAL
Thu 17 Sep
SPREAD
MONEYLINE
TOTAL
cleveland browns SCHEDULE
@ Bears
0 - 0
TV: N/A
@ Packers
0 - 0
TV: N/A
vs Vikings
0 - 0
TV: FOX
vs Buccaneers
0 - 0
TV: N/A
@ Ravens
0 - 0
TV: CBS
vs Bengals
0 - 0
TV: NFL Network
vs Redskins
0 - 0
TV: FOX
@ Cowboys
0 - 0
TV: FOX
vs Colts
0 - 0
TV: CBS
@ Steelers
0 - 0
TV: CBS
@ Bengals
0 - 0
TV: CBS
vs Raiders
0 - 0
TV: FOX
vs Texans
0 - 0
TV: FOX
vs Eagles
0 - 0
TV: FOX
@ Jaguars
0 - 0
TV: CBS
@ Titans
0 - 0
TV: CBS
vs Ravens
0 - 0
TV: ESPN
@ Giants
0 - 0
TV: CBS
@ Jets
0 - 0
TV: N/A
vs Steelers
0 - 0
TV: CBS
cleveland browns STANDINGS
Team Name
Wins
Loss
Ties
Win%
Ravens
14
2
0
.875
Steelers
8
8
0
.500
Browns
6
10
0
.375
Bengals
2
14
0
.125
cleveland browns Roster
Player Name
Uniform
Position
Solomon Ajayi
58
LB
Eli Ankou
91
DT
Odell Beckham Jr.
13
WR
Elijah Benton
43
S
Andrew Billings
99
DT
Joel Bitonio
75
G
Ja'Marcus Bradley
84
WR
Evan Brown
63
C
Pharaoh Brown
86
TE
Tony Brown
17
WR
Harrison Bryant
88
TE
Stephen Carlson
89
TE
Nick Chubb
24
RB
Adrian Clayborn
94
DE
Jack Conklin
78
T
Kevin Davidson
9
QB
Tae Davis
55
LB
Grant Delpit
22
S
Drake Dorbeck
68
T
Daniel Ekuale
96
DT
Jordan Elliott
61
DT
Drew Forbes
79
G
Myles Garrett
95
DE
Garrett Gilbert
3
QB
Jamie Gillan
7
P
B.J. Goodson
93
LB
Colby Gossett
71
G
Jermaine Grace
48
LB
A.J. Green
38
CB
Porter Gustin
97
DE
Nick Harris
53
C
Willie Harvey
56
LB
J.T. Hassell
49
S
Brian Herrien
35
RB
Rashard Higgins
82
WR
Dontrell Hilliard
25
RB
KhaDarel Hodge
12
WR
Austin Hooper
81
TE
Jameson Houston
40
CB
Chris Hubbard
74
T
Charley Hughlett
47
C LS
Kareem Hunt
27
RB
Robert Jackson
34
CB
Andy Janovich
31
RB FB
D'Ernest Johnson
30
RB
Kevin Johnson
28
CB
Karl Joseph
42
S
Case Keenum
5
QB
Kendall Lamm
70
T
Jarvis Landry
80
WR
Ben LeMay
N/A
RB
Donnie Lewis Jr.
37
CB
Baker Mayfield
6
QB
Robert McCray
52
DE
Montrel Meander
41
LB
Terrance Mitchell
39
CB
Jovante Moffatt
36
S
D.J. Montgomery
15
WR
J'Mon Moore
16
WR
JoJo Natson
19
WR
David Njoku
85
TE
George Obinna
60
DE
Larry Ogunjobi
65
DT
Donovan Olumba
33
CB
Donovan Peoples-Jones
11
WR
Jacob Phillips
50
LB
Malcolm Pridgeon
62
G
Damion Ratley
18
WR
Sheldrick Redwine
29
S
Sheldon Richardson
98
DT
Austin Seibert
4
K
Andrew Sendejo
23
S
Johnny Stanton
43
RB FB
Sione Takitaki
44
LB
Alex Taylor
67
T
Taywan Taylor
10
WR
Wyatt Teller
77
G
Chad Thomas
92
DE
Tavierre Thomas
20
CB
JC Tretter
64
C
Olivier Vernon
54
DE
Denzel Ward
21
CB
Jeffery Whatley
67
DT
Nate Wieting
87
TE
Greedy Williams
26
CB
Jedrick Wills Jr.
71
T
Mack Wilson
51
LB
Willie Wright
66
C
Trevon Young
59
DE
Justin Zimmer
99
DT
cleveland browns Injuries
No injuries reported
Most recent posts
Cleveland Browns Odds

---
Conference
American Football Conference (AFC)
Division
North
Founded
1944
History
Cleveland Browns (1946–1995, 1999–present)
Suspended operations (1996–1998)
Arena
FirstEnergy Stadium
League Titles
8 (AAFC Championships) 1946, 1947, 1948, 1949
(NFL Championships) 1950, 1954, 1955, 1964
Conference Titles
11 (NFL American) 1950, 1951, 1952
(NFL Eastern) 1953, 1954, 1955, 1957, 1964, 1965, 1968, 1969
Cleveland Browns 2019 NFL Season Betting Guide
After going an impressive 7-8-1 in the first year of the Baker Mayfield and the last year of the Hue Jackson era, the Cleveland Browns are hoping to reach even greater heights in 2019 as former interim offensive coordinator Freddie Kitchens gets set to make his NFL head coaching debut.
With a gifted young quarterback, two Pro Bowl-caliber starting wide receivers, a talented young running back and all sorts of talent on both sides of the ball, the browns should be one of the most interesting teams in the league this coming season if nothing else.
Whether Cleveland reaches the postseason like they believe they can or whether they struggle, there are a bunch of insightful things you need to know about the Browns as they get set for the 2019 NFL regular season. Let's get started.
Cleveland Browns 2019 NFL Season Betting Guide
Betting Statistics
ATS: 7-8-1 (W-L) / 10-6-0 (ATS) /5-3-0 (Home) / 5-3-0 (Away) / 7-5-0 (Grass) / 3-1-0 (Turf)
O/U: 7-8-1 (W-L) / 3-4-1 (Home) / 4-4-0 (Away) / 5-6-1 (Grass) / 2-2-0 (Turf) / 46.9 (Total)
Thanks to the arrival of talent rookie quarterback baker Mayfield and a couple of years of wise draft picks, Cleveland went 7-8-1 to win more than five games for just the second time since 2008. More importantly, the Browns went a stellar 10-6 against the spread while covering the chalk an identical five times at home and on the road. Cleveland went 7-8-1 against their O/U total odds a year ago while playing under the total four times at home and on the road.
Offense
Total Yards: 368.8 / Rank 13
Passing Yards: 250.4 / Rank 14
Rushing Yards: 118.3 /Rank 14
Points Scored: 22.4 / Rank 20
Field Goal %: 76 / Rank 28
The Browns finished the 2018 season ranked in the middle of the pack across the board, though they finished an uninspiring 20t in scoring (22.4 ppg). To address their needs on the offensive side of the ball, Cleveland traded for former Giants Pro Bowl wide receiver Odell Beckham Jr. and signed former Chiefs tight end Demetrius Harris as well as veteran offensive linemen Kendall Lamm and Eric Kush in free agency.
Defense
Total Yards: 393 / Rank 30
Passing Yards: 257.8 / Rank 25
Rushing Yards: 135.2 /Rank 28
Points Allowed: 24.5 / Rank 21
Field Goal %: 81.1 / Rank 10
Cleveland ranked a dismal 30th in total defense while finishing 25th against the pass, 28th against the run and 21st in points allowed (24.5 ppg). To address their needs on the defensive side of the ball, The Browns added veteran defensive tackle Sheldon Richardson and former Buccaneers linebacker Adarius Taylor in free agency while drafting LSU cornerback Greedy Williams in the second round, BYU linebacker Sione Takitaki in the third round and Miami safety Sheldrick Redwine in the fourth round.
Team Leaders
Touchdowns: Nick Chubb (10)
Rushing: Nick Chubb (996)
Passing: Baker Mayfield (3725)
Receiving: Jarvis Landry (976)
Sacks: Myles Garrett (13.5)
Interceptions: Damarious Randall (4)
Not only did the Browns hit a home run with Baker Mayfield, but they also found out they nabbed another future star in rookie running back Nick Chubb, who led the team in touchdowns scored and rushing yards. Mayfield had a stupendous rookie season by completing an impressive 63.8 percent of his passes for 3,725 yards with 27 touchdowns and 14 picks. Veteran wide receiver Jarvis Landry led the team in receiving yards, while 2017 No. 1 overall draft pick Myles Garrett led the team with 13.5 sacks and veteran safety Damarious Randall led the team in interceptions in his first season with the team after three years with Green Bay.
Outlook
While I like the direction the Browns are heading in and love their young talent on both sides of the ball, I'm really thinking everyone is jumping the gun just a bit as far as expecting Cleveland to win the AFC North in 2019. In addition to their six difficult AFC North division matchups against Baltimore, Pittsburgh and Cincinnati, Cleveland also has some tough non-division contests against the Titans, Rams, Seahawks and Patriots. Eight or nine wins sounds about right to me and anything more than that will be a big ass bonus!
---
Cleveland Browns Recent History, News & Betting Odds
We offer the latest Cleveland Browns Game Odds, Browns Live Odds, This Weeks Cleveland Browns team totals, spreads and lines. The latest Cleveland team stats, NFL Futures & Specials, including Vegas Odds the Browns Winning the NFL Championship, Cleveland NFL News & other info on the Cleveland Browns. So what are you waiting for Signup and Bet on the Cleveland Browns Today!
After going an impressive 7-8-1 in the first year of the Baker Mayfield and the last year of the Hue Jackson era, the Cleveland Browns are hoping to reach even greater heights in 2019 as former interim offensive coordinator Freddie Kitchens gets set to make his NFL head coaching debut. With a gifted young quarterback, two Pro Bowl-caliber starting wide
Read More
0 comments
---
2019/20 Cleveland Browns Season Betting Info
From losing all 16 Regular Season games in 2017 to winning 7 matchups in 2018, the Browns are on their way to improving their team. It's been obvious that Cleveland is has been rebuilding its team within the past few years.

It seems clear that John Dorsey's long-term planning is finally coming into fruition. They've drafted great players such as Baker Mayfield, Denzel Ward, and Myles Garret. They also still have stockpiled draft picks and are able to outspend most of the NFL by hoarding salary cap room.

So far, they have improved their team with players that have significant starting experiences, such as RB Hunt, Johson, and QB Drew Stanton. This is something we haven't seen in quite sometime. MyBookie will be keeping an eye on the Browns throughout the 2019 NFL Draft as well as through the Regular Season. Is this really going to be their comeback year?
---
Teams in Cleveland and the State of Ohio
Professional Teams
NCAA Teams | Division I
---
Cleveland Browns Betting Odds | MyBookie Sportsbook & Online Casino
NFL Football Odds | 2019 Current Browns Betting Lines
AFC Teams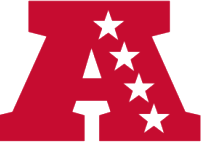 NFC Teams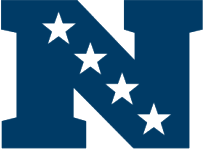 Weekly 2019/20 NFL Odds & Lines
NFL Betting Experiences @ MyBookie
4.7 out of 5 stars (based on 384 reviews)
Latest NFL Reviews
Very simple and solid gaming app to use
Tuesday, May 28, 2019 12:21, EDT
This is an easy to use and solid App for sports gaming/gambling. Their customer support is excellentl and I refer a lot of friends to this company.
They Really Do Pay-Out
Saturday, May 18, 2019 12:54, EDT
After being screwed by POSH and a few others, I'm always a little skeptical when it comes to online gambling. But MyBookie has already paid me three times. ANd other than a few hoops, caused by mothering banks, it's all been a positive!
Response from MyBookie Online Sportsbook
Hi Mark,
We're so glad that we've provided a positive experience so far! If you ever need our help, feel free to contact us.
Good
Friday, May 17, 2019 10:20, EDT
Write a Review
All Reviews